Governance Structure
Core Role
Focus on consistently improving outcomes for all pupils including disadvantaged pupils
Provide challenge and support to school leaders
Monitor the performance and progress of their school, agreeing strategies to achieve continuous improvement and monitoring the School's Improvement Plan
Monitoring of the curriculum
Take all aspects of safeguarding and wellbeing seriously and appoint a designated Safeguarding Governor 
Conduct a regular self-evaluation of the impact and effectiveness of the local governing body 
Promote Trust vision, policies and priorities
Intended Impact
Members of the local governing bodies are confident in their evaluations and understanding, and do not shy away from challenging leaders about variations in outcomes for pupil groups, especially between disadvantaged and other pupils
Members of the local governing bodies monitor the effectiveness of the actions leaders take to secure and sustain improvements to teaching, learning and assessment and effectively hold them to account for this. This is communicated effectively to the Trust Board through the minutes of the local governing body meetings.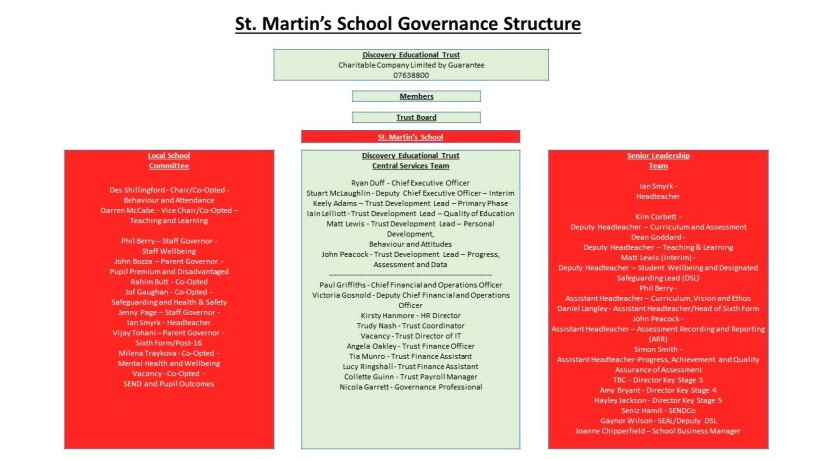 To contact the Chair of Governors, please write to Mr. Des Shillingford at the school address.
Local School Committee Attendance
Register of Business, Pecuniary and Personal Interests